Online Appointment Booking is currently unavailable
Insurance Forms
Select and download your insurance form from our supported insurances listed below.

Choose your insurace
Let's make sure that your visits at our health centres go smoothly and you get the service you need without any long or unnecessary waiting times.

New patients are required to fill out specific forms for new patients at our offices. You can fill out these forms at beforehand and bring them to your first visit. The forms differ based on your health care provider.

Click on your insurance to open the PDF


Tricare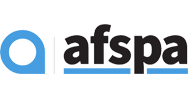 Foreign Service Benefits Plan

Veterans Affairs

United

Blue Cross Blue Shield Federal

Cigna

Aetna
¹This insurance requires a guarantee of payment or an authorization form.
Please request one from your healthcare service provider.

American Medical Center

Copyright © 2023
All rights reserved

Medical Clinic
Konrad-Adenauer-Straße 4, 66849 Landstuhl
06371 49 50 21

Monday - Thursday:
08:00 AM – 12:00 PM and
01:00 PM – 05:30 PM
Friday: 08:00 AM – 12:30 PM
Saturday & Sunday: closed